In our article What is a Virtual PBX we highlighted exactly what a virtual PBX can do for your business. But, does this make it better than other types of PBX's such as Conventional and Hybrid PBX's? We have a look at how these three types of PBX's differ from one another.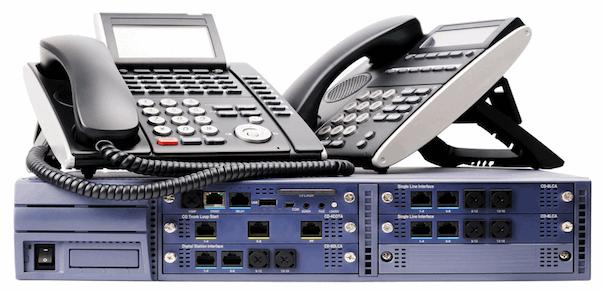 Comparing 3 PBX types
1. Conventional PBX
A PBX or PABX (Private Automatic Branch Exchange) system is an automatic telephone switching system within enterprises. A PBX system allows a single access number to allow multiple lines to outside callers. Conventionally the PBX system is hosted within the enterprise.
• A conventional PBX will need separate networks for voice and data
• A conventional PBX offers reduced flexibility
• A conventional PBX has to be owned by the enterprise and situated on the premises.
• A conventional PBX is expensive
2. Virtual PBX
A Virtual PBX on the other hand is a scaled-down version of a Conventional or Hosted PBX system and generally only handles inbound calls. It is owned and maintained off site by a VOIP (Voice over IP) service provider much like a conventional PBX however it is geared toward simple inbound call-routing for SoHo offices with few staff, smaller budgets, and simple calling needs.
Read our article Advantages of a Virtual PBX for full information on why this system is so beneficial. We have however highlighted a few points below:
• A Virtual PBX uses converged data and voice networks, this means that communication is possible using a single line (for voice and data) to each user.
• A Virtual PBX provides increased flexibility
• A Virtual PBX is hosted offsite at the service provider
• A Virtual PBX has lower operational and maintenance costs
3. Hybrid PBX
A Hybrid PBX is a conventional PBX, which mostly uses traditional analogue or digital phone networks, but which has been expanded (usually by plugging in an additional card) to allow it to communicate using the SIP IP-protocol. This allows it to connect to IP phones or to a remote IP system.
• An important feature of the Hybrid PBX is that if either the conventional PBX or VOIP server isn't working, it will automatically switch over to the other network.
• A Hybrid PBX is excellent for remote offices and secondary locations.
• A Hybrid PBX is more costly than a Virtual PBX
• A Hybrid PBX has to be owned by the enterprise and situated on the premises.
• A Hybrid PBX allows for easy transition to full VOIP and Hosted PBX solution.
The size and expandability of your business will determine the PBX system choice that you should make.
For the best advice as to which one is right for your business as well as the best deals and service on all PBX systems that suit your business needs. Contact ECN today.
ECN is a leading player in the delivery of affordable and accessible converged voice and data solutions that are at the forefront of the next generation network. Contact ECN today for all your business communication needs.