In our article, What is a Virtual PBX? we briefly touched on the benefits and features of using a Virtual PBX for your business. Let's take a more in depth look as to what these are and how a Virtual PBX can benefit your business.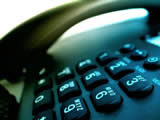 1. Reduced costs – A Virtual PBX is a scaled down version of Hosted PBX, however supplies the same great service but is only intended for small businesses with simple inbound call needs. The cost is therefore much cheaper than the Hosted PBX option and various other options in the marketplace.
2. Flexibility in service plans – Many service providers can supply Virtual PBX systems at flexible contract terms and service plans that would suit a small business.
3. Scalability – Once a business starts to grow, the option is available to progress from Virtual PBX to Hosted PBX if the need arises. The option to upscale is quick and easy and allows a business to future-proof its technology roadmap.
4. Low upfront capital expenditure – As the Virtual PBX is owned and maintained offsite by a VOIP service provider, the initial capital outlay is very low which allows a small business to easily install and use a Virtual PBX system.
5. Professional image – Using a Virtual PBX system for inbound calls projects a professional and reliable image to clients and callers.
6. Reliable Service – Virtual PBX systems usually come with Voicemail, Auto-attendant, unlimited call handling and call forwarding. These systems assist small businesses to always get messages and phonecalls.
Read More: 10 BENEFITS OF A CLOUD-BASED PBX SYSTEM
7. No busy signals – this in turn means unlimited call handles.
8. Good Voice Quality – Voice over Internet Protocol (VOIP) uses Internet Data to transmit calls. This technology provides good audio quality and there is also minimal line interference such as crackling or dropping of calls.
9. Low maintenance costs – As A virtual PBX is hosted with a service provider, this service provider runs the maintenance and ownership costs. The business owner therefore has minimal to no maintenance responsibilities on the Virtual PBX system.
10. Multiple location platforms – A Virtual PBX system can be used in a number of office locations. Should more be needed, the system can seamlessly be upgraded to a Hosted PBX system.
For the best deals and service on Virtual PBX systems that suit your business needs. Contact ECN today.
ECN is a leading player in the delivery of affordable and accessible converged voice and data solutions that are at the forefront of the next generation network. Contact ECN today for all your business communication needs.