ECN in partnership with CallCabinet offer a cutting edge hosted call recording service.
This secure voice logging and call recording solution is South Africa's 1st cloud based, compliant product. Whether you need to record calls for staff training, dispute resolution, compliance or security reasons, our logger will allow unlimited storage of your calls and other sensitive data without the need for any additional hardware.
All recordings are 100% compliant and are individually secured and encrypted at source with a rotating encryption methodology.
Whether you have a single location with five extensions or a nationwide infrastructure with multiple branches and extensive calls, this solution can be tailored to your business.
The service also supports multiple time zones, multiple recording locations and has the ability to sort and locate your calls within seconds.
Features & Benefits:
Fully compliant with FICA, FAIS, POPI and CPA.
Requires no additional hardware to be installed.
All calls securely recorded with 256bit AES encryption.
Access and playback via web browser+ Fully redundant and backed up.
Web based HTLM5 architecture.
Cloud storage.
Mobile compatibility.
Multi site support.
Unlimited growth and scalability.
SSL security.
Screenshot: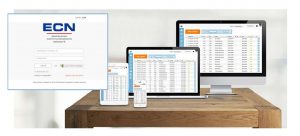 Download the PDF Brochure below