Whether you're a small start-up or a medium sized organisation, saving money is often a priority when you own a business. It ensures that you can spend money in areas that will grow your business as well as allowing you to save for a rainy day. So how do you save money in your business? We look at 12 practical ways you can save money in your business:
1. Intelligent Office Space
Before locking yourself into a 5 year office space rental contract, contemplate whether you could rent a smaller office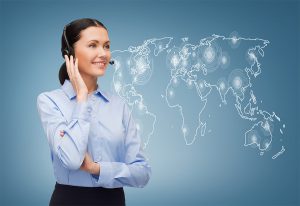 for a shorter term or whether it would suffice for your business to run from a virtual office. Or perhaps have a combination of a virtual office in one or more cities and your head office in another city. Is your business the type of business where employees could work from home, be based at clients or other remote options, thus cutting down your office space expenditure? Serviced offices are another great option where you don't have to employ a
receptionist, cleaner or administrator on your payroll, but can rather use the services of the serviced office company as and when you need. The flexibility to upscale or downsize is also a great advantage of serviced offices. Consider mobile, home offices and serviced offices before committing to a long term office contract.
2. Overhead Slashing
Use a Virtual PBX system. A switchboard that is centrally answered but where calls can be transferred to various locations around the country is a must if you have employees that work in home offices or remotely. If you are making use of remote offices and employees working from home, then a virtual PBX is a great way to allow for connectivity and communication to continue seamlessly, without the huge cost associated with an onsite PBX system. A Virtual PBX allows for a business to have the appearance of a large organisation without the associated cost. Read more about the Benefits of a Virtual PBX here. ECN is one of the leading Virtual PBX providers and can offer a wealth of knowledge and advice as to how your business can save money through smart telecommunications.
Buy recycled ink cartridges. Not only are recycled ink cartridges much cheaper, they are also environmentally friendly and can be refilled many times before needing to be replaced completely.
Download Templates. Instead of buying forms from your stationery shop, download free templates online. They are very easy to find via Google and can save you a ton of money.
Read more about the features of a VBX (Virtual PBX) here.
Used equipment. Where possible try to buy second hand or used equipment such as laptops, desks, office furniture and more. You can save your business a fortune if you look out for auctions and adverts for second hand goods.
3. Minimal Money Marketing
Contrary to popular belief there are many ways to market and advertise your business without spending huge amounts with advertising agencies and printed ads.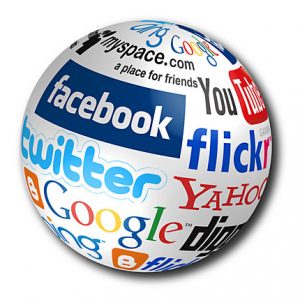 Online: Google is an excellent way to generate leads for your business. You will be able to tell exactly how much you spend on generating a lead and how much business this lead generates for you. Ultimately the business you receive should cover the cost of the Google Adwords.
Word of Mouth: Your network is a powerful source of business generation without the associated cost. It's therefore important to ask for testimonials from your happy clients as well as perhaps incentivise them to recommend your business to someone in their network. Attending business seminars and business round tables are also a great way to make connections and add to that network.
Online chats: Find online forums and communities that talk to your target market and get involved. Post interesting pieces of information that will help the community. Be careful however not to do any direct selling as you will more than likely be booted from the chat group. Chat groups are also an excellent way to gather information about your target audience. Their likes, dislikes, purchasing behaviour and more. They are really powerful tools for gathering market research.
4. Employee Economy
Before committing to employing people and having their salaries on your payroll, consider outsourcing work. There are many freelancers including writers, IT developers, bookkeepers, graphic designers, administrators and more that can work on an "as and when needed" basis. The South African Association of Freelancers is a good place to start. International websites such as Fiverr and Upwork provide a platform of where you can find the talent that you need for a particular project or task.
5. Insurance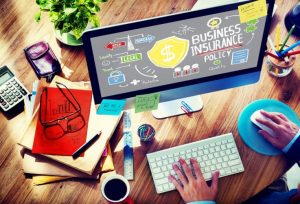 Firstly, make sure that you insure your business. Having insurance when a disaster occurs can be the difference between making or breaking your business. Secondly, make sure that you take out the right policy for your business. Double check the fine print and scrutinise that you are not paying for benefits that do not apply to you or you would never use. Using a professional and independent insurance broker that can offer you a number of different quotes from a number of different company's is always a good idea.
6. Tax
When it comes to tax, there is no skirting around the issue. Tax must be paid, and paid on time in order to avoid costly penalties. There are however certain benefits that many businesses overlook, for example small business tax in South Africa is 7%, as opposed to business tax which is 28%. Find a variety of Employer Tax Tables on the SARS website which can be very useful. Make sure you are paying the correct amount depending on which bracket you fall into. If your office is home based you can also claim a portion of your rent or mortgage as well as rates, electricity and water as part of business expenses. Travel and entertainment are further aspects you can deduct as business expenses.
7. The Credit Conundrum
Be very reluctant to give credit as this puts your business on the back foot. If you do decide to give credit to clients, make sure that you have checked your their credit background. You can consider the following for those clients that are reluctant to pay; collect cash in advance, send partial shipments, request letters of credit, personal guarantees and a pledge of assets and take out credit insurance.
8. Financial Focus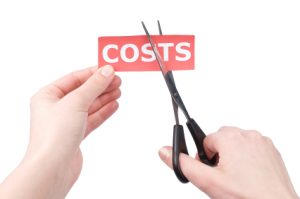 By shopping around for different interest rates on credit cards, you are able to either negotiate with your current provider to lower your interest rate or use another bank's credit card facilities. You can also consider forming a buying alliance with other similar businesses in order to benefit from bulk purchasing discounts.
9. Negotiating is Key to Success
Negotiating is probably the most important skill to learn when you're a business owner. You will probably find that most of your service providers are willing to negotiate, if you just ask. Reduce billable hours, cut premiums and avoid huge retainers by negotiating with your suppliers. Saving you money in the long run.
10. Brilliant Barter Deals
A very effective way to engage with your suppliers is by way of barter deals. Swapping one product or service for another is a good way of avoiding huge cash outlays and moving slow inventory. Speak to your current suppliers or join a Barter exchange group that will put you in touch with products and services you may need.
11. The Quote Quotient
When spending money on anything for your business, it's important to get at least 3 quotes. Although you may feel this is time consuming, it will save you money in the long run. The first quote won't necessarily be the best and an alternative quote will also give you bargaining power.
12. Legalese
As a small business you may not need to seek legal advice very often, however as your business grows you may be more susceptible to complaints and threats. The key is not to ignore these but always handle them with care. Avoiding lawsuits is a big factor to business success. If you can settle any dispute without getting a lawyer involved it's important to do so, especially as a small business. If you cannot continue without a lawyer ask them to sign a written fee agreement so that you can budget for the legal fees and know what you're in for.
These 12 ways to save money in your business are brought to you by ECN. ECN offers a broad set of cost effective voice, data and hosted services to meet our customers ever growing technological needs. Our market leading voice solutions provide our customers with the option of replacing their existing voice service provider to substantially reduce their monthly telecommunications bill. Customers have the option of porting their geographic numbers to ECN and savings are achieved with competitive outbound call rates and lower infrastructure costs. Our Business Grade Internet Access products allow customers to deal with a single service provider for both their voice and data services, simplifying support and billing queries. Our hosted services complement our voice solutions and enable customers to move their physical PBX and call logging infrastructure into the cloud. This gives customers the flexibility and scalability they need in today's ever changing business environment. Contact ECN today.