The quicker the digital world is expanding, the more we need to keep communicated around the clock and telecommunications is the best option for professionals. The key, however, is to connect with the right telecommunications' partner for your business. By doing this, you will be able to maximise your telecommunications' benefits without any interruption to the service. Below are some of the benefits of finding the best telecommunications' partner for you.
Telecommunications Partner
1. Flexible working hours
Gone are the days of working 9 to 5 with traffic delays and extended coffee breaks cutting into working time. With the introduction of smartphones, where you are, is where you work. This is becoming increasingly popular in several countries, including South African, where traffic congestion at peak hours is seriously affecting business. Staff can now work from home and come into work, either when needed, or outside of peak traffic periods. With a good telecommunications' provider on hand, employees can work flexible hours, which leads to a happier staff and an increased profit margin.
2. Increased mobility
An increase in flexibility leads directly to an increase in mobility. Employees used to be tied to their desks, waiting for important calls, attending urgent meetings or completing deadline assignments, and now all this can be completed while on the move. Employees in sales, technical and service teams spend a large part of their working day with colleagues, visiting customers, working from home and travelling. Now, they can get urgent work done during travel time. Within the media industry as well, where reporters need to be in constant communication with editors and online reporters when out on assignment, a good telecommunications' provider can make or break the story.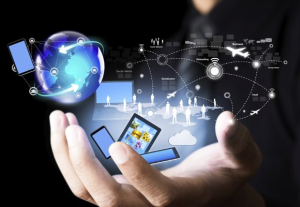 3. Increased productivity
With increased connectivity comes increased productivity. By connecting employees to a reliable telecommunications provider, there is no wasted time. Link this with the ever-improving smartphones and tablets and you are unlocking a world of possibilities. Accessing data and work documents, sending and receiving urgent emails, critical research and participation in multimedia conferences are all possible with the right telecommunications provider.
4. First-class customer service
Even with the explosion of electronic devices on the market, the telephone has remained the most important method of communication since its 1876 introduction. Because of this, it also remains the most important element of customer service strategy, thereby making your telecommunications' provider your most important business partner. You wouldn't go into business with an unreliable person, so don't choose an unreliable telecommunications' service either.
Customers don't want to be kept waiting and, with patience a commodity most don't have, they will very quickly turn to a competitor if not assisted in time. By using call management techniques, customers are kept satisfied, even when lines are busy, by routing calls to other skilled employees. The range of options can also direct customers to the correct person immediately. Keeping the lines of communication open between yourself and your customer reinforces your relationship and your brand with them, ensuring future recommendations.
5. In-house communication efficiency
The ability to collaborate quickly between departments drastically improves performance and saves on time. Inter-departmental projects, ideas sharing and general progress reports are all made so much easier with the implementation of a useful telecommunications' system which is properly operated. By connecting various teams across the workplace, employers can keep the momentum going, increase the pace of decision-making and can even include employees in teleconference meetings without them having to leave their desk. The telecommunications provider is particularly useful in large organisations where time can be wasted moving between departments.
There are so many benefits to the telecommunications' industry but these are all lost if your provider is unreliable. Whether you are a small digital marketing agency or you offer cash for gold jeweler in Sandton, make sure your company gets the best by selecting a leader in the field of telecommunications.
ECN is one of the leading telecommunications partners in South Africa. ECN offers a broad set of cost effective voice, data and hosted services to meet our customers ever growing technological needs. Our market leading voice solutions provide our customers with the option of replacing their existing voice service provider to substantially reduce their monthly telecommunications bill. Contact ECN today for leading telecommunications.